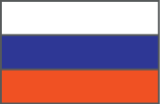 General information on development cooperation
The Russian Federation is committed to the global partnership for development as set out in the Millennium Declaration, the Monterrey Consensus, the Johannesburg Plan of Implementation and the 2005 World Summit Outcome and recognizes the centrality of mobilizing financial resources and their effective use to a global partnership for development in support of the achievement of internationally agreed development goals, including the Millennium Development Goals (MDG)s. Russia strongly supports multilateralism and the United Nations.
The principles of Russia's international development assistance policy are mainly in line with the principles settled in the documents of the Development Assistance Committee (DAC) of the Organization for Economic Co-operation and Development (OECD) and the national strategies of the DAC's members.
Russia is an active member of many global and regional organizations and fora (the UN system, the WTO, the IMF, the World Bank, Asia-Pacific Economic Cooperation (APEC), the Commonwealth of Independent States (CIS) and others). Russia's international development assistance system is being established and enhanced as the country acts on its commitments within the G8, the G20 and other international multilateral institutions and takes into account Russia's accession to the OECD.
The main targeted results are as follows:
Elimination of extreme poverty and hunger;
Food security and education;
Health care mainly in infectious diseases
Liquidation of the consequences of humanitarian, natural, environmental and industrial disasters and other emergencies;
Development of trade and economic cooperation;
Democratic processes; and
Development of market-oriented economies.
Russia's system of international development assistance is being established. The strategic vision of the substance and priorities of Russia's international development assistance policy is presented in the Concept of Russia's Participation in International Development Assistance approved by the Russian President on 14 June 2007 (http:/www1.minfin.ru/en/financial_affairs/Dev_Assis/concept_rus/). A legal framework for Russia's cooperation on international development assistance is laid out by the Constitution of the Russian Federation, the Russian Foreign Policy Concept, the Russian Security Concept, and the Budget Code of the Russian Federation. The Concept of Russia's Participation in International Development Assistance ("Concept" further in the text) is also based on the UN Charter and other international instruments such as the Millennium Declaration, the Monterrey Consensus, the Johannesburg Plan of Implementation of the World Summit on Sustainable Development, the 2005 World Summit Outcome, the Paris Declaration, etc.
The Concept states that Russia will further increase provisions for international development assistance, "aiming to steadily move towards the achievement of the UN recommended target: allocation of at least 0.7 per cent GDP for purposes of international development assistance".
Russia's development assistance policy pursues the following goals:
To influence global processes with a view to establishing a stable, fair and democratic world order based on the universally acknowledged international law and partnership relations between countries;
To eliminate poverty and ensure sustainable economic development in developing and post-conflict countries;
To liquidate the consequences of humanitarian, natural, environmental and industrial disasters and other emergencies;
To foster democratic processes, development of market-oriented economies and observance of human rights in recipient countries;
To develop political, economic, educational, social, cultural and academia relations with other countries and international associations;
To create a belt of good neighborliness along Russian national borders;
To prevent the occurrence and facilitate the elimination of the focal points of tension and conflict, as well as sources of drug trafficking, international terrorism and crime, primarily in the regions neighboring the Russian Federation;
To develop trade and economic cooperation between Russia and its partner countries;
To encourage the integration of recipient countries' national markets and the Russian capital, commodity, services and labor markets; and
To strengthen the credibility of Russia and promote an unbiased attitude to the Russian Federation in the international community.
Sectoral priorities of the Russian Federation in development cooperation
In its engagement in international development cooperation, Russia focuses on such priority areas as fighting poverty; strengthening national health and social protection systems; education support provision; strengthening national systems to fight international terrorism; widening trans-boundary trade; improving trade conditions and environmental protection; solving trans-boundary ecological problems; stimulating economic activity in recipient countries; enhancing industrial development and innovations; and democratic society institutions development support provision, including human rights protection and war/conflict peaceful resolution support.
Regional priorities of Russia's participation in international development assistance
Russia's regional priorities are one of the main factors of its international development assistance system. One of the regional priorities is multidimensional cooperation with the CIS countries, with the focus on members of the Agreement on the Integrated Economic Space and the Eurasian Economic Community; and strengthening integration processes within the CIS.
Participation in Asia-Pacific integration structures and development of partnership relations with the leading Asian countries in all spheres, including joint assistance to the poorest nations, is also part of Russia's regional priorities. Russia actively cooperates with Asia-Pacific countries, including through trade development. Russian authorities stress the necessity of removing all trade barriers to ensure developing countries' access to international markets.
Regional distribution of the Russian Official Development Assistance (ODA): 28% is for Eastern Europe and Central Asia(ECA); 28% for Sub Saharan Africa; 20% for Latin America and the Caribbean; 12% for South Asia; 9% for East Asia and Pacific and 3% for Middle East and North Africa (MENA).
Federal Budget factual expenditures for development assistance
Russian total ODA (million US$)
2005 97.0
2006 101.8
2007 210.8
2008 220.0
2009 785.0
2010 472.3
2011 513.9
The high spike of Russian ODA in 2009 was caused by the need to mitigate the adverse impact of crisis, especially in the CIS region.
Modalities of the Russian official development assistance
Bilateral ODA
Based on OECD/DAC principles around half of the total Russian ODA in 2011 (53.3% or US$274.60 million was bilateral. Russian bilateral ODA includes projects in health, with priority given to fighting infectious diseases, food security and humanitarian emergency aid. Up to 60% of Russian bilateral ODA is delivered through international organizations and multilateral development banks, particularly WHO (maternal, newborn and child health projects), WFP (food aid), ICDO (infrastructure and humanitarian aid), IBRD (rapid social response, agricultural development aid cooperation, financial literacy, education and other programmes), pursuing the aim of aid effectiveness.
The Russian Federation has demonstrated constant efforts in the CIS region to provide technical assistance and support regional and national attempts to improve disease surveillance, preparedness and response with regard to pandemic influenza, polio, HIV/AIDS, neglected tropical diseases and other infectious diseases; food security; and agricultural development, among others. Following this approach, Russia has in collaboration with IBRD launched three regional programmes to enhance quality and capacity in public finance management, statistics and project preparation.
The Center for International Cooperation in Education and the Eurasian Center for Food Security, both established by the Russian Federation, provide research and technical assistance to countries in the Eurasian region and worldwide on development issues, and assist with the implementation of international initiatives in education and agricultural and food security matters.
Bilateral ODA reported as unallocated mostly (around 97%) includes projects and programmes assisting countries of ECA region including CIS and Sub-Saharan Africa in health, education and food security.
Multilateral ODA
Russian multilateral ODA includes core contributions to UN agencies (UNDP, UNICEF, WHO, FAO, UNFPA, UNCCD, UNAIDS, UN-HABITAT, UN PBF, UNESCO, UNIDO, UNEP, UNFCCC, UNHCR and others), the Black Sea Trade and
Development Bank, contribution to the World Bank within the framework of the Advance Market Commitment Initiative, the International Development Association (IDA), the Global Polio Eradication Initiative (WHO), Global Fund replenishment and others.
Debt relief
According to commitments made at Gleneagles Russia has cancelled US$11.3 billion worth of debts owed by African countries, including US$2.2 billion of debt relief through the Heavily Indebted Poor Countries Initiative. Beyond this, Russia has taken the decision to cancel US$552 million in debt under the programme "Debt for development SWAPs" to the following countries: Madagascar, Mozambique, Ethiopia, Tanzania, Benin and Guyana. In 2011 Russia canceled debt for Zambia, Burundi and Tanzania in total amount of US$36.2 million
Aid for Trade Strategy
Russia supports and develops trade cooperation with countries bilaterally or as complementary issue in different development multilateral projects and programmes.
On the bilateral basis Russia facilitate trade development through the frame of Bilateral Intergovernmental Economic & Trade Commissions, Agreements for incentive and mutual security of investments and Agreements for the avoidance of double taxation with respect to taxes on income and prevention of fiscal evasion. This has proved to be efficient in providing opportunities for parties to negotiate, coordinate and reach agreement on trade-related issues, as well as expanding cooperation.
Using multilateral mechanisms, Russia supports trade-related issues through different development projects and programmes including IDA Replenishment, IMF-AFRITAC, UNDP, UNIDO and the South–South Experience Exchange Facility
Agencies
Principal official agency responsible for TCB assistance to developing countries
Other government and official agencies with responsibilities directly relevant to TCB
Selected TCB programmes and initiatives in this guide
TCB cooperation initiatives with UN/international agencies and bilateral partners
Russia has gradually increased its support to IDA Replenishments since 2002. Trade is being supported by IDA through programmes to develop national, regional and international trade and infrastructure linkages, especially in regions and sub-regions where domestic markets are small and intra-regional trade is underdeveloped, and to help poor countries develop capacity for trade policy formulation and negotiation.
In 2006-2009, Russia supported the IMF-AFRITAC programme aimed at strengthening the capacity of Sub-Saharan countries to design and implement their poverty-reducing strategies, including facilitating trade through better customs administration.
Russia supports the South–South Experience Exchange Facility, which covers a wide range of topics including industry and trade.
Through regular contributions, Russia supports UNIDO to provide trade-related development services, customer-focused advice and integrated technical assistance in the areas of competitiveness, trade policy, industrial modernization and upgrading, compliance with trade standards, testing methods and metrology.
Since 2008, Russia has been supporting the UNDP project Assisting the Government of the Republic of Belarus in Accession to the World Trade Organization through Strengthening National Institutional Capacity and Expertise, which has seen two phases (2008-2010 and 2010-2012) and is currently in a third phase. The project consists of three main components: organization and conducting of analytical studies related to the accession of Belarus to the WTO; improvement of institutional capacity through transferring the knowledge and skills necessary during and after Belarus' accession to the WTO; and circulation of information to the business community and the public about the objectives, benefits and risks of Belarus' accession to the WTO.
According to Russian Federation Government Order N1959 issued on 24 December 2008, during the period 2009-2010 the Russian Federation made a free-will contribution to the UNESCAP Fund, accounting for $1.2 billion annually. This decision was made in accordance with the Concept of Russia's Participation in International Development Assistance. Technical cooperation with developing countries and UNESCAP countries, including CIS states, is a substantial component of Russia's activity in the Asia-Pacific region as a donor.
During Russia's Presidency of APEC, a decision was taken to endorse the APEC List of Environmental Goods that directly and positively contribute to green growth and sustainable development objectives, on which applied tariff rates will be reduced to 5 per cent or less by the end of 2015, taking into account economies' economic circumstances and without prejudice to their positions in the WTO, as committed in 2011.
The Russian Federation is currently considering the possibility of financing the joint World Bank, UNCTAD and AfDB Transparency in Trade Initiative, which will cover trade development issues and help eliminate the transparency gap resulting from a lack of access to data on country-specific trade policies, including in Sub-Saharan Africa.