Registration link: https://docs.google.com/forms/d/e/1FAIpQLScpQ7GHNClblo0TFEt5qZw4Py4WQm5Kw5yaTP5gUeEfQ4LO_A/viewform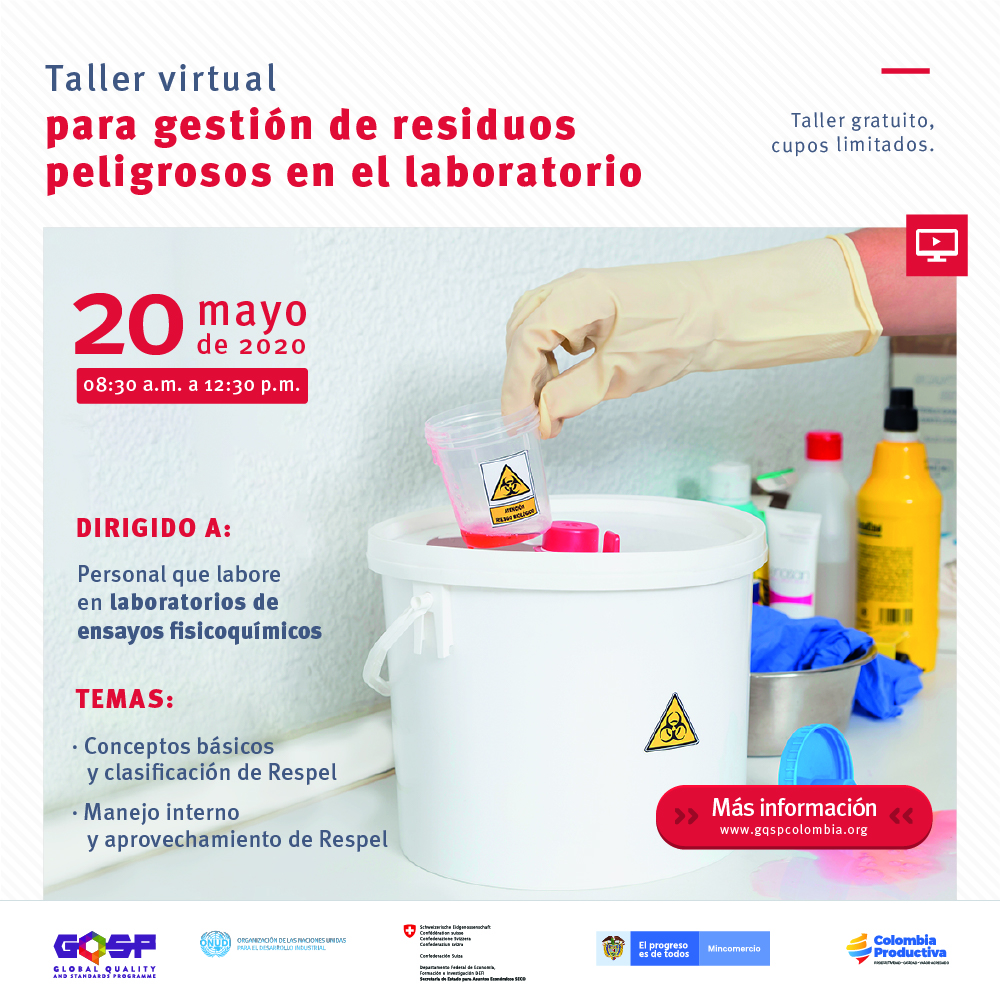 Workshop: Control and management of hazardous waste in testing laboratories/ Control y manejo de residuos peligrosos en laboratorios de ensayo
UNIDO's Global Quality and Standards Programme (GQSP) Colombia invites you to join a workshop on control and management of hazardous waste in testing laboratories. This workshop is targeted to the staff of physicochemical testing laboratories and other conformity assessment bodies.
Date: Wednesday, 20 May 2020
Time: 8:30-12:30 (COT)
The topics that will be covered during the workshop are as following:
Basic concepts and classification of hazardous waste

Internal management and use of hazardous waste
The workshop will be conducted by the UNIDO National Expert Prof. MSc. Oscar Suarez Medina. The sessions will be held in Spanish only. This is a remote theoretical-practical workshop with a duration of 4 hours.
Limited number of participants will be accepted to attend the workshop free of charge with prior registration.
Registration link: https://docs.google.com/forms/d/e/1FAIpQLScpQ7GHNClblo0TFEt5qZw4Py4WQm5Kw5yaTP5gUeEfQ4LO_A/viewform