Registration link: https://docs.google.com/forms/d/e/1FAIpQLSdXFM_qTACcTN_NppfMsaBAKRKM1yHI5WtSJAgg0F-qH8J7WA/viewform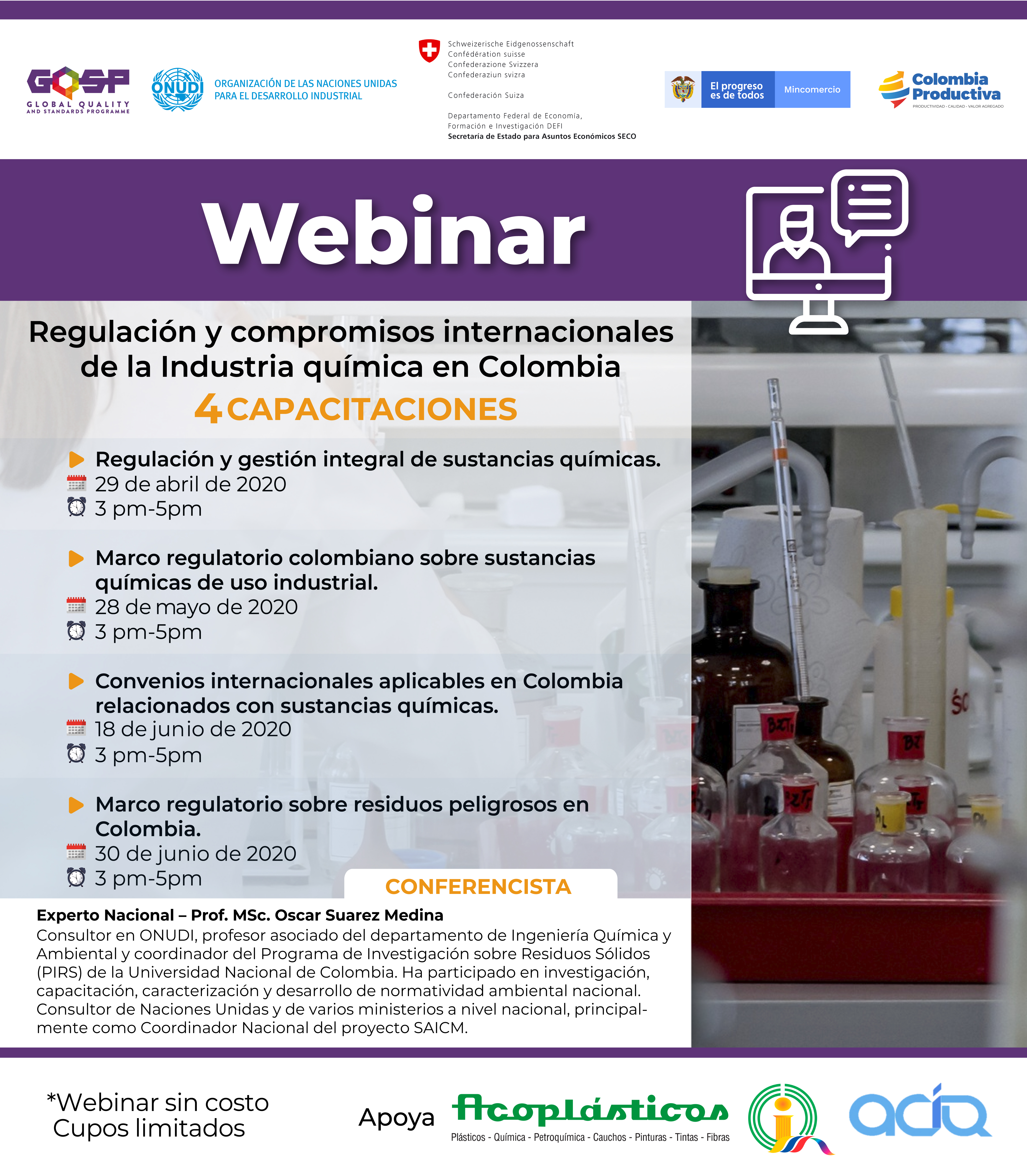 Webinar: Regulation and integral management of chemical substances in Colombia/ Regulación y gestión integral de sustancias químicas en Colombia
The webinar will cover six different topics:
Life cycle of chemical substances

Comprehensive management of chemical substances

Chemical hazards according to GHS Rev. 6

Inventories of chemical substances in Colombia

General regulatory framework on chemical substances in Colombia
The webinar will be conducted by National Expert-Prof. MSc. Oscar Suarez Medina. The webinar is conducted in Spanish.
Date and time of webinar: 15:00 to 17:00 (COT), 29 April 2020 
Please register at the following link:
https://docs.google.com/forms/d/e/1FAIpQLSdXFM_qTACcTN_NppfMsaBAKRKM1yHI5WtSJAgg0F-qH8J7WA/viewform
This webinar is part of a new cycle of webinars "Regulation and international commitments of the chemical industry in Colombia" to be held between 29 April and 30 June 2020, organized by the UNIDO as part of the Global Quality and Standards Programme (GQSP) Colombia and Acoplásticos, with the support of ACIQ. This cycle will consist of four virtual trainings/webinars.