to
Hybrid: Vienna International Center, Vienna, Austria / Zoom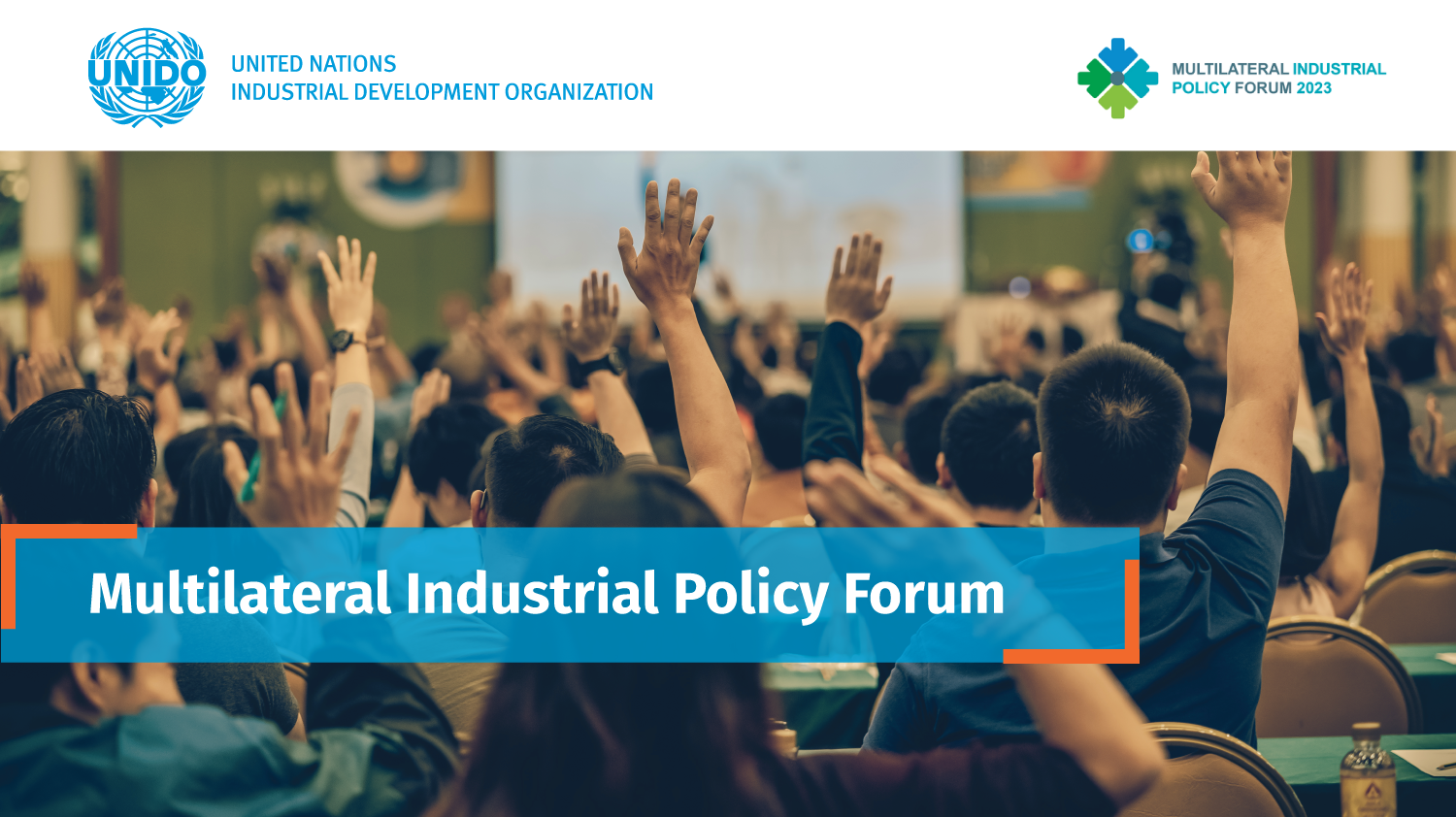 The UNIDO Multilateral Industrial Policy Forum (MIPF) is a global industrial policy forum that expands and scales the scope of UNIDO's industrial policy-related capacity building services. The Forum enables peer learning and knowledge sharing between Member States, as well as engagement of policy makers with academic experts and industrial policy practitioners and will expand the practical knowledge base for industrial policymaking, while fostering industrial cooperation at the regional and global levels.
The MIPF will introduce interactive learning sessions, as central element of the Forum. These sessions will give Member States and other Forum participants the opportunity to learn from each other's policy experiences and will focus on concrete policymaking experiences.
Results emerging from a survey and a series of engagements with different international organizations to identify different existing policy learning mechanisms, resulted in the identification of a number of distinct elements:
Mediator's role instead of a mentor's role;
Possibility to organize face-to-face consultations between Member States;
Focus on real-time learning and the latest innovative solutions;
Focus on practical implications of the recommendations with the possibility of linking to UNIDO's technical assistance offers; 
Recognition of a country's ownership and public-private dialogue in the formulation and updating of industrial policies.