Global Federation of Competitiveness Councils (GFCC) is pleased to invite you to to the 2021 Global Innovation Summit (GIS 2021), to be held on December 01-02, in partnership with the U.S. Council on Competitiveness.
The theme for the 2021 Global Innovation Summit is "Future Competitiveness." Building on the learnings gained through the GFCC 2021 Frame the Future series, the online GIS will serve as a platform to further distill recommendations on how to reflect 5 future-defining topics – innovation, sustainability, resilience, inclusiveness, and partnerships – into future competitiveness strategies.
Through the GIS 2021, speakers will collaborate to co-develop concrete proposals for future competitiveness strategies. We expect a truly global audience and have organized the agenda in different slots to better welcome participants located in different time zones.
Join the Panel conversation: Future Partnerships at 17:.25 (ET) on 2 December 2021!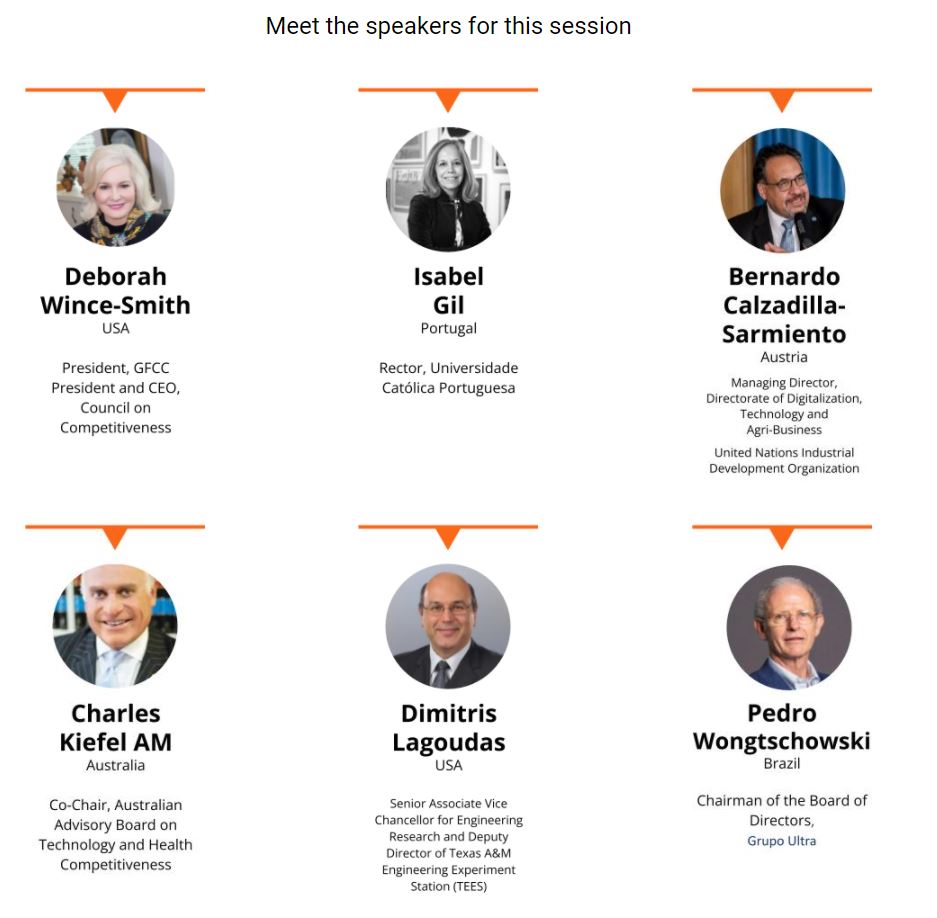 Societies face complex problems that can only be solved through collaboration across sectors, leveraging technologies from different sources, and human capital from across the globe. Global challenges such as climate change, the depletion of natural assets, contagious diseases, and cyber threats require collaborative problem-solving. Engaging talent from different disciplines, sectors of society and parts of the globe is a central part of the equation to solve global issues and create new economic value. 
Public-private collaboration is crucial to enable and fund novel solutions for the challenges societies are facing. From the local to the global level, it is important to create and energize networks that link corporations, non-profits, entrepreneurs, and government entities. Beyond that, there is a need to act on purpose in weaving such networks. 
The GFCC is a multistakeholder organization that harnesses the power of cross-sectoral partnerships to advance competitiveness and citizens' well-being in all nations. Universities, government agencies, private sector councils, and corporations participate in GFCC activities together, discussing the most pressing issues in the competitiveness agenda, and exploring new models and solutions that could bring positive change to their realities.